DR. K. V. SAHASRANAM details

Former Faculty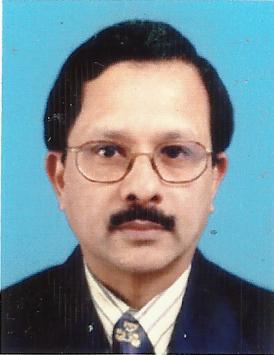 DR. K. V. SAHASRANAM   M.D.  D.M.(Cardiology)
"Sanjeevini"  Chevyaur P.O.  Kozhikode  673 017
Phone no: 0495-2357623
Mobile no : 94474 33598
Email : This email address is being protected from spambots. You need JavaScript enabled to view it.
Website : www.sanjeevini.8k.com
Blog  : www.ramani2911.blogspot.com
             MBBS from Calicut Medical College in 1974. MD Medicine from Calicut Medical College in 1979. DM from PGIMER Chandigarh in 1981. Worked as Assistant Professor in Cardiology in Kottyam Medical College and Calicut Medical College till 1987. Became Associate Professor in 1987 and Professor of Cardiology in 1992. Went to Dubai for five years and returned in 1997. Left Medical College service and joined Baby Memorial Hospital Calicut as Senior Consultant Cardiologist in 1997 and working there at present.
             Published over 40 papers in National and International journals.  Was guide for thesis of Post graduate students in Medicine. Been President of Cardiological Society of India (Kerala Chapter) and President of Calicut Cardiology Club .  Chaired many sessions in various Cardiology meetings and presented many papers and talks in CME's and Physician clubs across Kerala. At present a non interventional Cardiologist in Baby Memorial Hospital at Calicut
            Interested in Medical Teaching,  also in writing and poetry and drawing. Hobbies are reading and writing. Philosophical in outlook.  Passion is teaching.
            Anyone can contact me for any help I can render in any way. Interested in conducting teaching sessions for IMA, Physician Clubs or other Interested groups.